Armenian young inventors can develop competitive projects and inventions in the world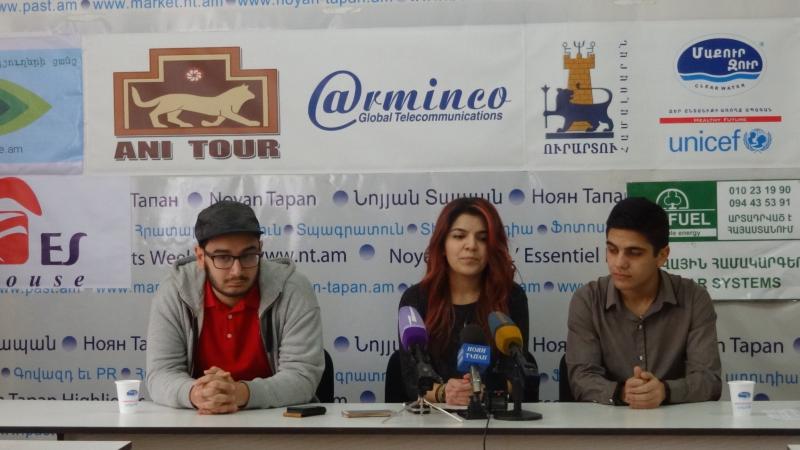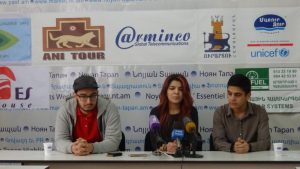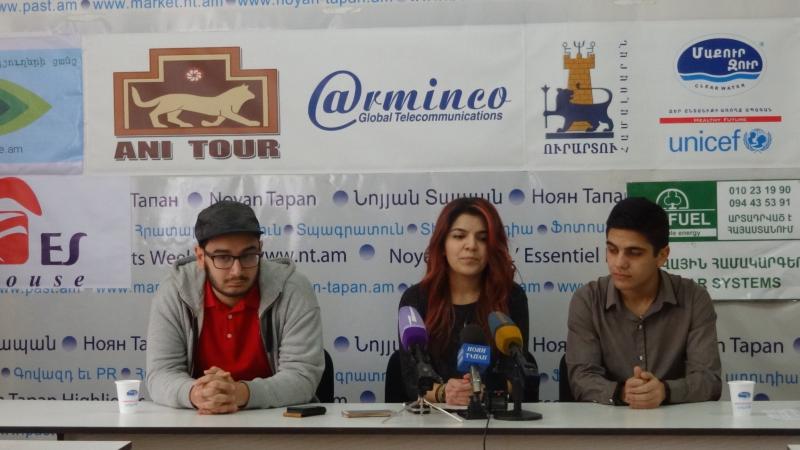 "Young inventors in Armenia have great potential, very clever ideas that need to be evaluated and promoted," the young inventors of Armenia are convinced.
During the press conference on the occasion of the Inventor Children's Day on January 18, young inventors Ani Աս Leon Asatryan and Arshak Khachatryan showed by their own example that they can develop world-competitive projects and inventions with great desire and appropriate opportunities.
According to 19-year-old Ani Asatryan, she is the author of a number of robots, from which she singles out the "Border Guard Tour" automatic or remote-controlled obot, which is designed to replace soldiers at the border.
According to him, he presented the above-mentioned robot in the "DigiCamp" (UITE) camp-competition in 2014, but due to the small scale of the idea, it did not meet the competition criteria, so he decided not to implement it. "It was an opportunity to present our ideas, later turning them into a start-up business. The idea I came up with was not very business-like. "
A. According to Asatryan, in order to make such inventions a reality, a large amount of financial means is needed – improved knowledge, which can be obtained by receiving appropriate education abroad.
"The only opportunity that can be used in Armenia is to advance through competitions, when people see documents, understand that you did it, trust you, and if we act independently, our chances decrease," he said.
The 2nd year student of the Faculty of Cybernetics of ANAU also works in "Ayb" school as an assistant to the head of the Robotics Laboratory.
Since 2011, being involved in the Polytechnic College group, he has participated in various competitions և "DigitecExpo" exhibitions. A. Asatryan informed that during 2011-2013 he made robots of different significance, which were presented to "DigitecExpo". They include a cake-cutting robot.
During 2013-2014, he participated in the "Robots in Everyday Life" idea contest organized by UITE with a team, of which Leon Asatryan is a member, and took the 3rd place, presenting a glass cleaning robot. In 2014 he participated in the "EcoRobot" (UITE) competition and took the 2nd place. 2015 He participated in the preparation of those labs in the Dilijan Central School of FabLabs spread by the MIT University Fab "Fab Foundation" and in the "Ayb" school in Yerevan.
A. According to Asatryan's brother, Leon Asatryan, their team is currently working on an automated ice cream robot called Tspzzz.
According to him, the robot excludes the human factor, that is, the use of this robot will allow children to serve ice cream without employees.
"The main purpose of creating the Tspzzz robot was the business direction, as from this point of view it is profitable in the sense that it requires very little money to work, only a power source, and the batteries can be updated every 4-5 months," he said. A. Asatryan added that the robot is not widely used at the moment for the simple reason that the robot has not been advertised.
According to the latter, it is now easier for school-age children to develop and implement inventions in Armenia, as they help schoolchildren more, while they are required to provide a business plan to help students, papers that are not as easy to obtain as the work already done.
According to another young inventor Arshak Khachatryan, he is currently supporting the Polymer project created by Google գրում Writing a book entitled "Getting Started with Polymer", working on his "POP: website builder" product, the 360 ​​(VR) website is a tool for making. Prior to that, he worked with Armenian companies X-Tech, BetConstruct, 360Stories.
A. According to Khachatryan, in 2015 he participated in a competition organized by Kolba Lab and won the AMP project.
In 2016 he was invited to join the jury of the CSS Design Awards website.
Eliza Zakharyan, "Noyan Tapan"