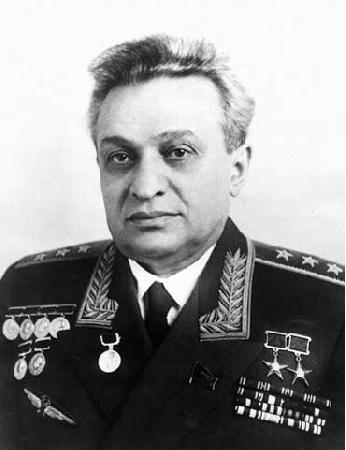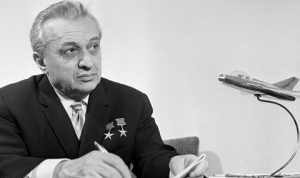 He was born on 05/08/1905 – He died on 09/12/1970
MIKOYAN Artem Hovhannes [23.7 (5.8). 1905, c. Sanahin (now within the city of Alaverdi, RA) – 9.12.1970, Moscow], aircraft designer. Doctor of Technical Sciences (1959), Academician of the USSR Academy of Sciences (1968, Corresponding Member since 1953), Colonel-General of the Engineering and Technical Service (1967), Double Hero of Socialist Labor (1956, 1957). A. I. Mikoyan's brother. Graduated from Moscow N. Zhukovsky Air Force Engineering Academy (1936). In 1940-70, he was the founder-head of the experimental CBA (named after Mikoyan).
ACTIVITY:
Under Mikoyan's leadership (with Gurvich), the MiG-1 and MiG-3 fighters, the USSR's first MiG-19 missile, the MiG-21 triangular-type MiG-23 supersonic fighter aircraft were created. Mikoyan is one of the founders of jet aviation in the USSR. The planes developed under Mikoyan's leadership set 55 world records, most of which still remain unsurpassed. MiG military (with many changes) military-civilian aircraft are the most widely used in the world (about 60,000 aircraft of this brand have been built and exported to about 40 countries around the world). The Mikoyan Experimental Central Bank (now the Mikoyan Engineering Center) has developed about 200 aircraft designs and created more than 120 samples of aviation and special equipment.
Leninyan (1962) մրցանակ USSR State Prizes (1941, 1947, 1948, 1949, 1952, 1953).
Member of the Supreme Soviet of the USSR (1950–70).
The Moscow Machine-Building Plant in Yerevan is named after Mikoyan.